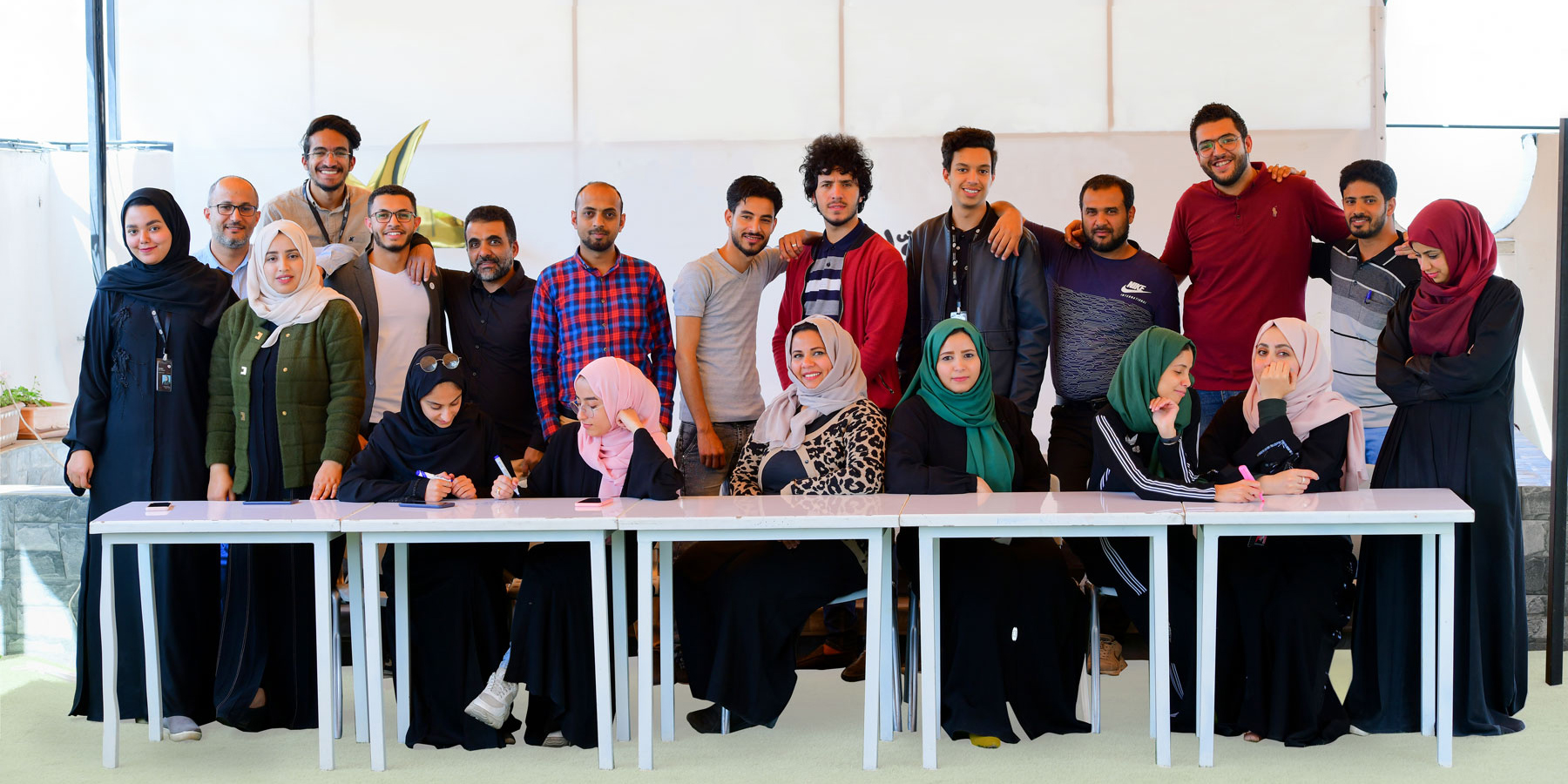 Background
ROWAD was Founded in 2013 in Sana'a, Yemen, established by Yemeni entrepreneurs who dedicate their efforts to engage Yemeni young businessmen/businesswomen and entrepreneurs in a constructive way to create a vibrant Entrepreneurship Ecosystem in Yemen. Since then, ROWAD prospered as one of the most active and effective organizations working in the business development and entrepreneurship filed in Yemen. ROWAD Foundation is founded in Sana'a, and its activities cover the whole country. ROWAD has established important multiple partnerships with local and international counterparts, and it is a member in the Yemen Microfinance Network (YMN).
Vision
A Vibrant Entrepreneurship Ecosystem in Yemen.
Mission
To invest in youth potential, inspire and empower them with skills, tools and knowledge to take control of their economic situation through entrepreneurship and career development.
Values
Innovate and Lead, Accountability, Team work,Quality, integrity and Transparency, Creating and sharing knowledge, Believing in youth.
ROWAD's Goals
Promote entrepreneurship in Yemen and support Yemeni entrepreneurs.
Assist in establishing venture capital, incubators and growth accelerators for startup.
Create space for entrepreneurs to communicate and network.
Establish channels for access to outstanding personalities and entrepreneurs.
Establish a means of sharing / disseminating best practices and lessons learned in entrepreneurship.
Cooperate with the government to develop friendly policies for Yemeni entrepreneurs.
Coordinate and collaborate with various stakeholders (NGOs, intergovernmental organizations, international organizations, government, the private sector and individuals) to achieve the organization's objectives.
Supporting youth access to jobs market through career support and development.
Our Services
Workspace (BlockOne Business Incubator).
Training programs – ROWAD Entrepreneurship Curriculum - Career Skills.
Seminars of experiences exchange between businessmen, entrepreneurs and owners of microbusiness.
Festive events - World Entrepreneurship Week GEW - Awareness campaign.
Business Competition - (Start-up and microbusiness– Venture ideas.).
Organize a set of hackathons to engage our graduates with the different clusters to help them think innovatively about solutions needed.
Microbusiness Advisory sessions.
Research and Studies.