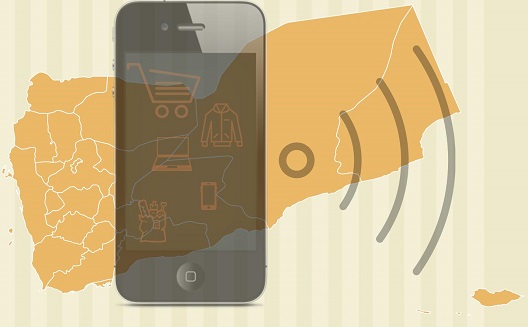 When Wamda was contacted in January by Adeeb Qasem, of Yemeni startup support network Rowad, our first impression was: "Tech startups in Yemen? How?"
Not only are there startups but competitions too, which we've since covered, and in late April the Internet Society produced a report on ecommerce prospects in the country.
Despite the ongoing skirmishing between government and Saudi forces and Al Qaeda, the report painted an upbeat picture of the potential for Yemeni entrepreneurs to succeed in ecommerce - albeit from a very low base.
The survey of 660 people in Yemen found that online shoppers faced many of the same issues as their neighbors once did and sometimes still do: limited payments portals, trust that the paid-for product will actually appear, and awareness of how to make a purchase (compounded in this case by poverty and illiteracy restricting access to the internet).
And they buy for similar reasons: low prices, variety of selection, and availability.
"It seems that many consumers still face troubles paying online. Many still prefer someone else to take the risks associated with financial transfers online," the report said, adding that banks don't yet provide online merchant accounts and personal online banking is limited.
Internet Live Stats estimates that just under seven million Yemenis use the internet. The country's population is just over 26 million
Tamween
The report said "many entrepreneurs" were using the buy-from-America model, like Edfa3ly in Egypt.
"The business [concept] is signing up for a freight forwarder in the USA. They take local shoppers' orders and cash, process these purchases, deliver and collect a transaction fee," the report said. "The growth of this business model seems to be a good indicator of the increasing demands for the value provided by the internet."
Indeed, one young entrepreneur who launched in late 2015 appears to be making slow gains in the tough Yemen market.
Bassem Hassan's startup Tamween is based in Sana'a and calls itself the first online grocery store in Yemen. In January all that was available on the site was toothpaste, despite a wide array of advertised products, and by May had expanded to include food, cleaning products, office supplies and even a Fujitsu computer.
Hassan explained the idea in an earlier email to Wamda as being targeted expats who, instead of sending money home to their families (and thus incurring high transaction fees) could instead buy products and have them delivered locally.
He's trying to tap remittance flows that, in 2014, hit $3.35 billion from an estimated six million expat Yemenis.
"The current situation that Yemen faces has enforced us to make some dramatic changes in plans," Hassan said, without elaborating on what those changes might be.
Boundless possibilities vs the realities of war
Ecommerce can give low-income countries, such as Yemen, access to high-income countries in the form of trade (or in the case of Tamween, remittance flows). Higher internet connectivity can also promote exports, as products made in the country can be sold online.
These economic benefits rely on entrepreneurs overcoming the trust and awareness issues, and the government providing the right regulatory frameworks and infrastructure.
According to the Internet Society report, Yemen has a law that recognises electronic payments but the government damaged the perception of ecommerce in the early 2000s with a failed 'e-rial' bill payments system.
Australian telecommunications analyst Budde.com reports that the government was making good strides towards improving internet infrastructure before the war. This activity has, of course, stopped. Further, it points out that telecoms have been deliberately targeted during the conflict and prohibitively high costs around gaining and maintaining home internet put it out of reach for many Yemenis.
The Internet Society report cited a cost of $20 a month for 16GB - or about 20 percent of the average wage of its survey respondents.
Yemeni entrepreneurs are pushing forward in spite of the higher-than-normal daily challenges of running a startup. While the opportunity is indeed large, in a country where ecommerce is still rare enough that one startup could build a monopoly position before regional rivals move in after the war, the challenges that require government intervention to solve are just as broad.
By: Rachel Williamson